Cloud
Cloud Solutions are an integral part of virtually every organization's technical infrastructure – from Software-as-a-Service (SaaS) to Cloud Storage and Back-up Solutions. Employing our proven methodology, industry insight and strategic alliances with telecom carriers, content providers and other major corporations across the globe, BVS Consulting enables you to navigate through the technological and organizational challenges in order to identify the Cloud's true potential.
For Enterprises
In sync with your firm's objectives and in collaboration with your IT leaders, our proficient team of experts can help you devise an effective Cloud strategy and work with your business to develop and implement a dynamic Cloud ecosystem that meets your specific needs. BVS Consulting Cloud Services provide the velocity, flexibility and security your business requires to significantly improve agility, enhance efficiency and lower cost in order to gain a competitive advantage in the global market.
For Cloud Providers
BVS Consulting's distinction within the industry is its ability to connect partners with potential customers across the globe, enabling technology companies to accelerate growth and achieve business success. As more organizations look to the Cloud for enhanced efficiency and improved cash flow, BVS Consulting delivers customized, strategic tools and guidance to help Cloud technology companies establish a global presence and expand their product and service portfolios within the wholesale telecoms market.
From the development of business models and go-to-market strategies, to sales and technical training, supporting the organizations in front of investors, and helping companies tailor their individual brands to better address end-user demand, BVS Consulting helps Cloud providers navigate the complex wholesale market and overcome common challenges to ensure both short- and long-term business success.
Providing Solutions with the Following Cloud Providers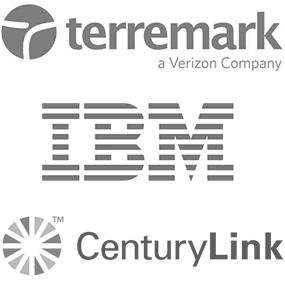 BVS Consulting Cloud Services include:
Software-as-a-Service (SaaS) Platforms and Comprehensive Cloud Solutions
Cloud Computing and Storage
Desktop-as-a-Service (DaaS)
White Label Cloud Solutions
Cloud Website Development, Hosting, Email
Cloud VPS Instances
SSL Certificates
Domain Name Services
And more
Additional BVS Consulting Services: